Glenmede, an investment and wealth management firm headquartered in Philadelphia, has elected Frances W. Ferguson and Dr. Sean X. Wang to its board of directors, expanding its membership to 15, the company said.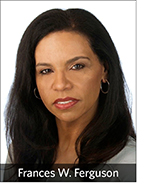 "We are always on the lookout for innovative and talented individuals who bring additive business skills and experiences that align with our key strategies and values," Glenmede CEO Gordon B. Fowler Jr., said in a prepared statement. "Frances and Sean are extraordinary leaders, and I am confident they will bring valuable insights and contributions that support the continued success of our firm. We are excited to welcome them to the Glenmede Board."
An industry veteran with nearly 30 years of experience, most recently served as CEO of Ferguson Advisors LLC, a New York City-based firm specializing in corporate strategy, operations innovation, and data analytics solutions. Prior to heading her namesake company, she served as group executive managing director and chief administrative officer-Operations at BNY Mellon. She has also held roles earlier in her career at Goldman Sachs, Accenture, and Booz Allen Hamilton.
Ferguson earned a B.A. degree from the University of Michigan; a master's degree in civil planning and engineering from the Massachusetts Institute of Technology (MIT); and a M.B.A. degree in finance from the University of Pennsylvania Wharton School of Business. She also holds certifications in Artificial Intelligence (AI) and Blockchain business applications from MIT.
In addition to her service on the Glenmede Board of Directors, Ferguson also serves on the Board of Directors of SullivanCotter, a consulting and analytics firm headquartered in New York City. She is an active member of the Executive Leadership Council (ELC), an executive membership organization focused on supporting Black communities, entrepreneurs, and businesses.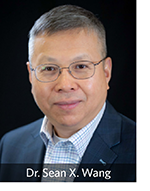 Wang is an avid inventor and entrepreneur who has founded and co-founded more than a dozen high-tech companies over the past two decades. He holds more than 60 patents. In 1997, he founded B&W Tek Inc., a photonics company he served as CEO until recently. Wang is also active in regional early-stage, high-tech venture, incubation, and investment initiatives. He currently serves on the Advisory Council for both NJ Tech Council Ventures, as well as the University of Delaware's College of Engineering. He is also on the Board of Trustees for the University of Delaware.
Wang received B.S. and M.S. degrees in applied physics, as well as a Ph.D. in electrical engineering from the University of Delaware.
Marketed under the brand name Glenmede, The Glenmede Trust Company, National Association (N.A,) was founded in 1956 and has offices in Ohio, Delaware, Florida, New Jersey, New York, Pennsylvania and Washington, D.C.  The company oversees more than $40 billion in assets undermanagement (AUM) for high-net-worth individuals, families, family offices, nonprofits, foundations and institutional clients nationwide.