Fiduciary Trust International, a New York City-based global wealth manager and wholly owned subsidiary of Franklin Templeton, has appointed Kimberly Rescorla to the position of director of trust administration, the company said.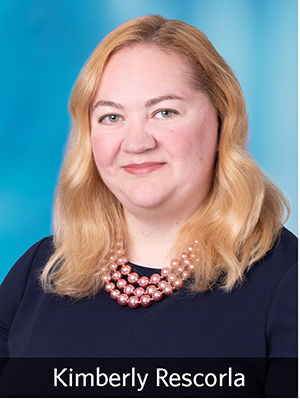 In her new role, Rescorla will be responsible for overseeing trust administration across the firm, partnering with regional teams to ensure a seamless client and employee experience. She will also work with Leslie Bohner, chief fiduciary officer of Fiduciary Trust International, to spearhead the implementation of trust administration policies, procedures and training.
"Our consistent effort to strengthen and streamline our fiduciary and trust administration capabilities and procedures is key to ensuring we maintain the highest level of care for all of our clients," Bohner said in a prepared statement. "As an experienced leader in the trust industry, Kimberly will help us deliver the necessary services to meet our clients' needs."
Rescorla, who is admitted to the bar in New York state, New Jersey and Indiana, most recently served as a senior trust officer at Bank of America Private Bank in Princeton, N.J. Earlier in her career, Rescorla was an associate at the Knee Law Firm LLC in Hackensack, N.J., where she advised clients on estate planning, estate administration, guardianship matters, and elder law and special needs planning. She has also worked as an associate trust officer at Merrill Lynch Bank & Trust Co.
Rescorla graduated cum laude from Marist College, where she earned a bachelor's degree in English and communications. She also holds a JD from Seton Hall University School of Law. Rescorla graduated with honors and distinction from Georgetown University Law Center, where she received a master of laws degree in taxation.
In a news release announcing her appointment, Rescorla stressed the importance of trust administration in earning client satisfaction.
"Precise coordination and operation within our trust administration business is critical in order to achieve success for clients and their families," she said in the news release. "I am proud to be able to work with my colleagues to ensure we are preserving wealth for generations to come."
Founded in 1931, Fiduciary Trust International serves individuals, families, endowments and foundations in offices nationwide. As of December 31, 2022, the firm reported over $87 billion in assets under management and administration.
Headquartered in San Mateo, Calif., Franklin Resources Inc., a global investment manager with subsidiaries operating as Franklin Templeton, serves clients in more than 155 countries worldwide. Founded in New York City in 1947, the company reported approximately $1.4 trillion in assets under management as of May 31, 2023.